Support, design, performance—these are the core determining factors that drive a purchasing decision for many brands. And although the brand name isn't a deal-breaker for every buyer, it makes a difference for some. This is especially so when purchasing electronics. Technology buffs will be keen on such because it tells them more about the customer services, components used, etc. With lots of affordable laptop brands on the market, you might get a tough time settling for one.
But if you're a Windows user, Acer and Asus are the brands you should consider. Why? They both come with a wide range of options at different affordable charges. So, when looking for a lightweight business laptop, a high-end gaming laptop, or a budget-friendly Chromebook, these two brands got your back.
Here are some essential aspects that will help you make a decision that best suits your needs.
Acer
Acer is among the oldest brands as it has been on the market since the late 1970s. It's a Taiwan-based brand with its headquarters in San Jose, New Taipei City, and Taiwan. Although it's well-known for its laptops, it offers a wide range of products from desktops and tablets to keyboards, monitors, mice, and projectors.
That's not all. If you're an Acer enthusiast, you can also try out their fantastic range of smartphones. Though let's stick to the laptops today. So, here's everything there is to know about Acers.
Design
Looking for a portable laptop with a lightweight and sleek design? An Acer laptop could be all you need. Their swift 3 and swift 7 weigh approximately 3lbs to 4lbs. This puts them in the same range as MacBook Air, which also weighs roughly 4lbs.
Since they're pretty favorably compact, you'll have an easy time using them in tight spaces, such as when you're chilling out at the beach or taking a flight. Not to forget, it's super easy to carry as it can easily fit in your backpack along with your clothes or books.
Ever heard of ultra-thin laptops? Well, Acer is one of the few brands that brought that idea to the gaming industry when they introduced the Predator Triton. If you're bored with the typical black laptop designs, you'll be glad to know that Acer has brought about the industry's long-awaited change.
For instance, their Helios 300 Special Edition comes in various designs ranging from turquoise, black, white to gold. Pretty cool, right? The same applies to the Chromebook 11 and Chromebook 13.
What's more, the Chromebook 13 features an aluminum hinge and frame that makes typing way too easy. It also resumes nearly instantly from sleep. As for the Chromebook 11, it's cheaper but not that durable because of the plastic parts.
Innovation
One of Acer's most significant innovations is introducing the Swift Series that comes with a laptop weighing less than 2 lbs and features a 15.6-inch display. They've also done the same thing with most of their gaming laptops. Therefore, whether it's working or playing, this feature allows you to carry the laptop anywhere.
With a 0.35-inch frame, the Swift Series is one of the sleekest laptops in town. It also has a good battery life! No matter what high-end software you run, the 0.03-inch heat pipe keeps your laptop cool.
The Switch 7 Black Edition also has an efficient cooling system and is perfect for graphic designers. Another excellent innovation is Predator Triton 900. It features Aero Hinges through which you can quickly switch modes.
Customer Support and Warranty
Most of Acer customer service providers will treat you with utmost respect and friendliness. They also have countless support videos on YouTube that will give you solutions to many laptop problems, such as dealing with the blue screen of death.
Besides, any user from the Acer community can sort you out whenever you need help. In the case of warranty, most Acer laptops have a 1-year warranty while other higher models come with a 2–3-year warranty.
Value for Money
Whether you're searching for a premium laptop or a cheap Chromebook, Acer has got your back. With as little as $200, you can own an Acer Chromebook 15, which features a full-HD display and a metal chassis.
One of the best laptops for light office work and entertainment purposes is the Acer Aspire 5 Slim. Its Full-HD 15.6-inch display will give you nothing less than an excellent movie experience.
Asus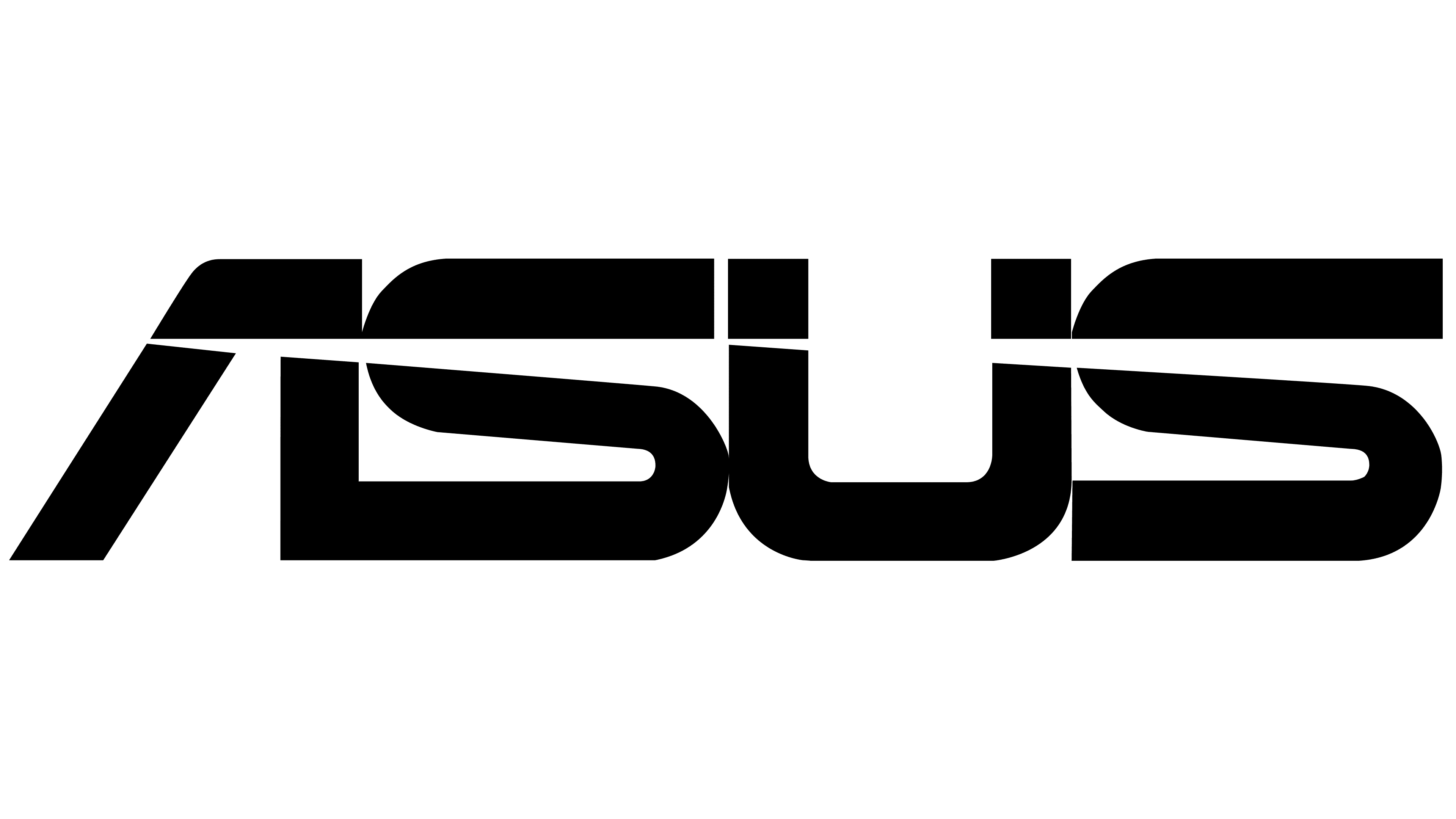 Asus is a Taiwan-based company that was founded in 1989. And just like Acer, it also offers different products. But in the battle of supremacy, what separates the two in terms of quality, design, etc.? You're just about to find out.
Components
Asus has played a significant role in the gaming industry. With the introduction of laptops like the Asus ROG Strix Scar II and the ROG Mothership G2700, this tech solutions provider has hit the market with a storm. This is a must-try for professional gamers yearning to have high-end laptops.
What makes people rate these laptops that high?
First, their design integrates the 9th Gen i7 processors and have graphic cards that can run almost anything and deliver eye-popping graphics. The mid-range laptops come with the GTX 1050, GTX 1080, and the AMD Radeon Rx 560X.
If you're not a gamer, you can opt for the ZenBook Pro Duo, perfect for video editing and graphic designing. And if you're looking for something cheap just for content writing or watching movies, then look no further than the VivoBook L203MA and the ASUS VivoBook.
Cooling
Asus laptops such as the ROG GX700 feature a detachable liquid cooling module that functions as effectively as other high-end laptops' cooling systems. How does it work? Simple, the pipes circulate the coolant around the laptop parts, ensuring they remain as cool as a cucumber.
Other Asus laptops have fans and vents to keep them cool, and the Anti-Dust technology can keep your laptop up and running for years with little to no maintenance.
Display
Generally, the display's quality varies depending on the amount of money you're willing to part with. The high-end Asus laptops mostly come in 17.3-inch displays.
The other typical size is 15.6-inch, and the compact ones range from 11.6-inch to 13.3-inch. As for the resolution, it can vary from 720p, Full-HD up to 4k.
Design
Just like Acer, Asus laptop designs can make you look twice. They're not only elegant but also have a relatively slim profile. What's more, their business laptops and Chromebooks look just as stylish.
Most Asus laptops feature the Aura Sync Technology, giving you full control over your keyboard's lighting. Also, you can go to the extent of synchronizing the lighting to music. Isn't that amazing?
Customer service and warranty
Asus has invested time and resources to social media platforms and online chats to attend to you when you need them the most. Their laptops come with a 1-year warranty that's non-extendable. Besides, some of their laptops lack accident damage warranties, so you have to be extra careful when handling them.
Innovation
The Asus ZenBook Pro 15 has a Screenpad that allows you to multitask. Simply put, it's like having another display. Apart from having discrete graphics, the ZenBook S13 is considered one of the market's slimmest laptops. Lastly, their Mothership Gaming Laptop features a detachable keyboard, which offers the best comfort to all gamers.
Value for Money
If you need a laptop that goes for less than $500, you can settle for the VivoBook, which costs about $250. Asus also have cheap convertible laptops such as the VivoBook Flip 14 and the VivoBook 15.
As for gaming laptops, they range from $800 to $6500. The Chromebook C423NA is one of their cheapest Chromebooks though if you want a powerful machine, you can consider the ASUS Chromebook C425.
Acer vs. ASUS: The Verdict
Business Laptops
So which brand is the best for business purposes? The Acer Spin 3 has a slight edge over the Asus ZenBook Flip S. In addition to having a more prominent display, Acer Spin 3 also has longer battery life.
Chromebooks
Which brand presents the most portable and powerful Chromebooks? Here, it all depends on your needs. If you want a convertible Chromebook, the Acer R11 is all you need. However, it lacks a Full-HD display.
On the other hand, although Asus Chromebooks aren't as portable as Acers, they've got a Full-HD display. But both have a bigger storage space, RAM, and a powerful processor.
Gaming
Acer offers a power-packed laptop known as the Acer Predator Triton 900. This is an absolute beast of a gaming laptop and a must-try for any gamer. It goes for over $3000, but if you like streaming games live and you're a pro, Acer is the brand you need.
They've also developed the Acer Helios, a mid-range gaming laptop. Looking for a cheap gaming laptop? You can buy the 2019 Asus VivoBook, which goes for less than 600 bucks.
For Budget Buyers
This one also goes to Acer. Currently, the most prevalently purchased laptop on Amazon is the Acer Aspire 5 Slim, and there's a good reason for that. It's cheap and has useful features, making it perfect for kids, students, and anyone needing a budget laptop just for entertainment purposes.
The Best Brand to Choose
Each of the above brands is beneficial in different cases. Acer excels in business and gaming laptops, whereas Asus offers the best alternative for Chromebooks and lightweight laptops. It also provides better customer services. Note, the right brand to purchase comes down to how much you're willing to spend and what kind of system you want.